Advice and resources to help those entering the world of internet marketing and website creation for business. Links and reviews to free and paid hosting and domain registration. Domain name creation tips and resources.
Monday, 12 March 2012
The story of the "Heart of the Champion"...
"I've missed more than 9,000 shots in my career...
I've lost almost 300 games...
26 times I've been trusted to take the game winning
I've failed over and over and over again in my life...
And that is why I succeed."
The legendary icon himself, Michael Jordan.
That's what I'm looking for.
A heart
of pure gold, of pure desire.
You WILL fail in network marketing over and over
and over again . . .
There is absolutely no doubt about
that and no way
around it.
It takes that one final game winning shot to make it
over the hump...
and over that hump is everything
you've ever wanted in life.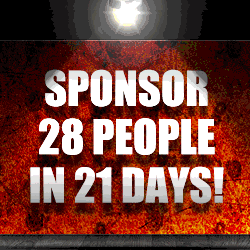 Randine Westgate
Skype: randine.westgate1
Thursday, 8 March 2012
Learn How To Harness The Power of PPC With Facebook
I have not posted in a while but I just had to share this.
I have been learning a lot and setting up a new business endeavor. The learning curve has been huge.
One thing I really am pumped about thanks to watching this fantastic free webinar is Facebook Pay Per Click (PPC).
Watch this FREE video and you will see why!!
Leave your comments below. I would love to hear from you.
Yours in marketing for success