Advice and resources to help those entering the world of internet marketing and website creation for business. Links and reviews to free and paid hosting and domain registration. Domain name creation tips and resources.
Monday, 19 March 2012
If you are like me, you have opted-in to so many different sources of free information that your email inbox is inundated with ad emails. They all look the same and so many of them aren't even personalized and even still have all the mail merge commands in place!
So How Can You Attract Your Customer Through Their Inbox Once They Opted-in? . .
Through your email magazine/newsletter . . .
That's How!!
Over the weekend, I watched one of the most inspirational webinars I have seen in a long time.
I do not know how long you will be able to access this so get it quick!
While watching this webinar, my mind was racing with ways I could apply this in my own businesses that I am building.
For inspiration, education and connection to other working moms, I connected with and subscribed to Mary Ellen's workingmomsonly.com site and email magazine.
Essentially, an email magazine is a graphic newsletter that allows for advertisements which can help you make money from any affiliations you have.
For a professional inbox magazine, use the same graphics and format you have on your website. Not only does that look impressive and help your customer recognize you immediately but it simplifies the layout and design for you because you are only creating it once and then just copying it to your magazine.
The suggestion that really got me excited about the potential for attraction marketing and building a strong brand was the concept of having a "panel of experts." A panel of experts in the niche your are engaging in with your business will immediately give you credibility and respect even if you are not an expert yourself.
You may be asking, as I was, how you can acquire experts in your niche.
Experts will be eager to contribute if you promise them free reign to promote their own products or services. Your site and newsletter will benefit them as well by exposing more people to their products and services and will build their brand. In exchange for highlighting them in your inbox magazine you could require them to submit to an interview. You can then use that interview in your magazine which will give you quality content.
I am already considering and seeking out experts in my mind, aren't you?
How do you make money with an inbox magazine?
1. You can post your affiliate wares and PPC ads
2. You can set something up with your experts where any purchases made through your magazine or website will earn you a commission. I recommend keeping your referral fee low until your site is getting consistent traffic and your subscribers are 1000+.
3. Your subscribers are your list. When they sign up you can have on their an agreement that you will send them one or two issues a week and also any special issues or information that you feel would benefit them as readers. Doing this will allow you to send a marketing mailing for your other businesses or services in addition to the magazine.
The recommended magazine issue to marketing mailings mentioned in the webinar is 1:2 but I would go less on the additional mailings so you don't turn of your readers. For me, I think that for every 2 or 3 issue you send one marketing mailing. You make that decision yourself based upon your niche and who your customers are.
4. Your magazine is a weekly connection from you and your website to your customers and prospects. There is no doubt that a long term relationship will be built that will make you money.
Creating Your Inbox Magazine
The first thing you need to to once you have your website up and running is get an autoresponder system. The two top auto responders are AWeber and GetResponse. Oprius is another one that has 30 day free trial and no credit card request. There are free autoresponders (listwire being one) out there but if you are serious about running your business, you will see that communicating with your prospects and customers professionally is a worthwhile investment.
AWeber is the most popular and you will likely see them on 95% of the mass emails you receive. It has a promotional 30 day trial for $1 with credit card subscription. After that, subscriptions start at $19/month.
GetResponse
is growing in popularity and offers a free 14 day trial and does not ask for your credit card information in order to get the trial. Subscriptions start at $15/month for a list of 1000.
The main edge that AWeber has is that there are tutorials for every aspect of what it can do for you. GetResponse has the same capabilities but you are left to learn as you go. It is user-friendly and easy to use though.
Here is a video via AWeber on how to create a newsletter:
Monday, 12 March 2012
The story of the "Heart of the Champion"...
"I've missed more than 9,000 shots in my career...
I've lost almost 300 games...
26 times I've been trusted to take the game winning
I've failed over and over and over again in my life...
And that is why I succeed."
The legendary icon himself, Michael Jordan.
That's what I'm looking for.
A heart
of pure gold, of pure desire.
You WILL fail in network marketing over and over
and over again . . .
There is absolutely no doubt about
that and no way
around it.
It takes that one final game winning shot to make it
over the hump...
and over that hump is everything
you've ever wanted in life.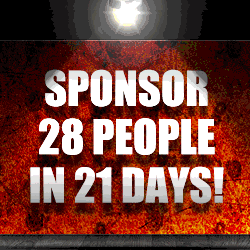 Randine Westgate
Skype: randine.westgate1
Thursday, 8 March 2012
Learn How To Harness The Power of PPC With Facebook
I have not posted in a while but I just had to share this.
I have been learning a lot and setting up a new business endeavor. The learning curve has been huge.
One thing I really am pumped about thanks to watching this fantastic free webinar is Facebook Pay Per Click (PPC).
Watch this FREE video and you will see why!!
Leave your comments below. I would love to hear from you.
Yours in marketing for success